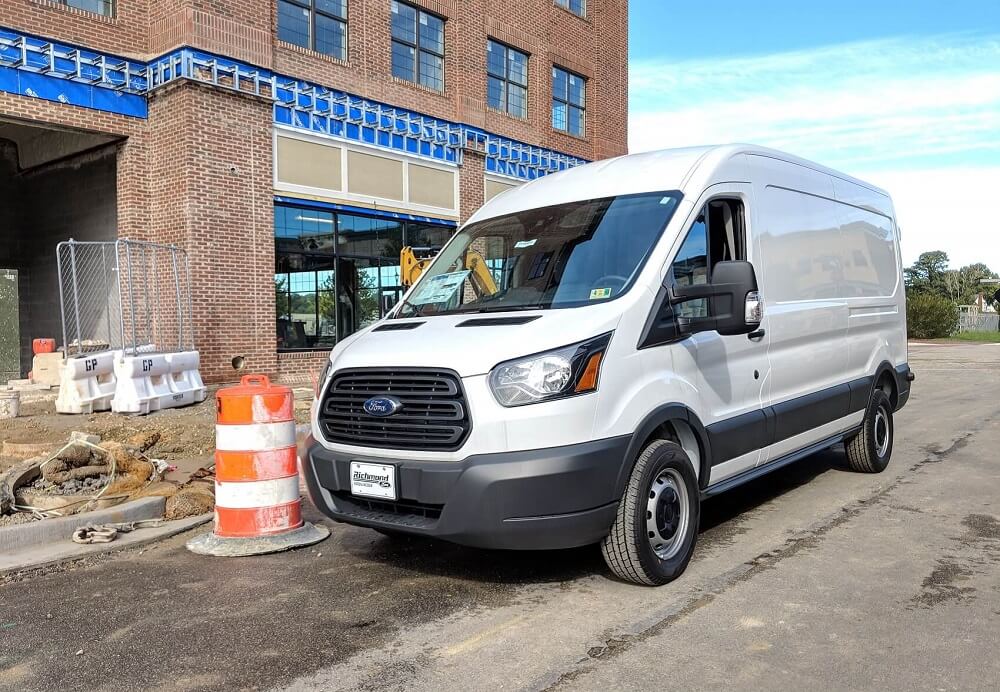 What are some of the best cargo vans for small businesses around Richmond, Mechanicsville, and Ashland? We're here to answer that question in this informative overview!
Our goal at Richmond Commercial Truck Center is to help you quickly locate and drive off in the proper commercial vehicle. Different companies have different needs, so our cargo van overview is a good way to learn about models you're interested in. Let's get started!
Ford Transit Connect Cargo
One of the most popular cargo vans found in our inventory is the Ford Transit Connect. Many companies appreciate its inherent versatility. Along with different engines, the Transit Connect also has unique trim levels to consider as well as practical packages.
No matter which Transit Connect trim you go with, its inherent capabilities are still retained. Thanks to its strength and spacious cargo area, it's easy and simple to haul around you inventory. If you can't fit all of your supplies into the van, you can bring more cargo along by towing a trailer.  
Its unique drivetrain system provides impressive traction as you're navigating winding roads or traversing through inclement weather. As soon as you press down on the gas pedal, you'll easily get up to speed. Plus, it retains its high fuel efficiency as you're traveling across town. 
Getting up to speed is always easy no matter the engine you choose, and fuel efficiency remains high around town or while motoring down the highway.
When you hop into the driver's seat, you'll notice all of the technology of the Ford Transit Connect as well. Its driver-assistance systems will help keep you safe during your commutes. They'll also boost your awareness when you're maneuvering around crowded parking lots of switching lanes on a busy highway.
Ford Transit-250 Cargo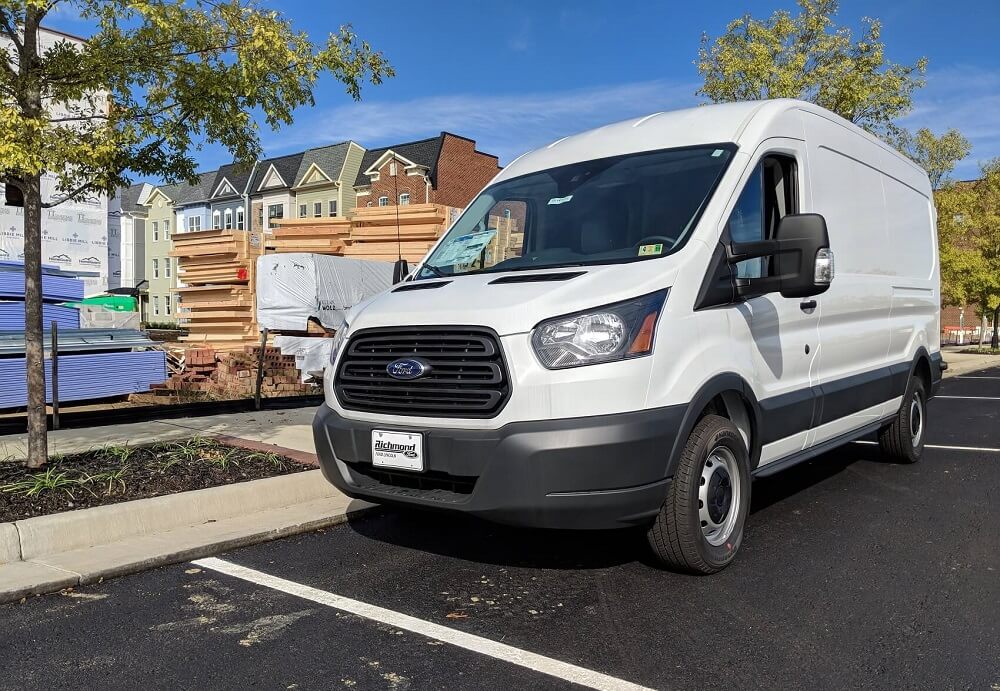 While similar to the Ford Transit Connect, the Ford Transit-250 is a different take on your traditional cargo van. The model still produces the necessary strength to get the job done, but its interior versatility is truly what makes it stand out.
Depending on the kind of supplies you're transporting from day to day, you can adjust the interior of the Transit-250 to accommodate your inventory. Once you're settled into the driver's seat and out on the open road, use the responsive infotainment system to help you navigate to your destination.
No matter how heavy your cargo may be, you'll have a smooth and steady ride. With its sturdy suspension and intuitive transmission, this dynamic duo helps the Transit-250 achieve a stable drive.
Like the Transit Connect, the Ford Transit-250 also comes in different trim levels, which you can view online or by coming into our dealership!
Sort Through Top Cargo Vans for Small, Local Businesses
Your growing company may need a new cargo van to continue expanding. If so, explore the Richmond Commercial Truck Center inventory. We have tremendous cargo vans for all types of businesses around Richmond, Mechanicsville, and Ashland.
When questions pop up or you want to book a test drive, give us a call!