Commercial Vans for Sale Richmond VA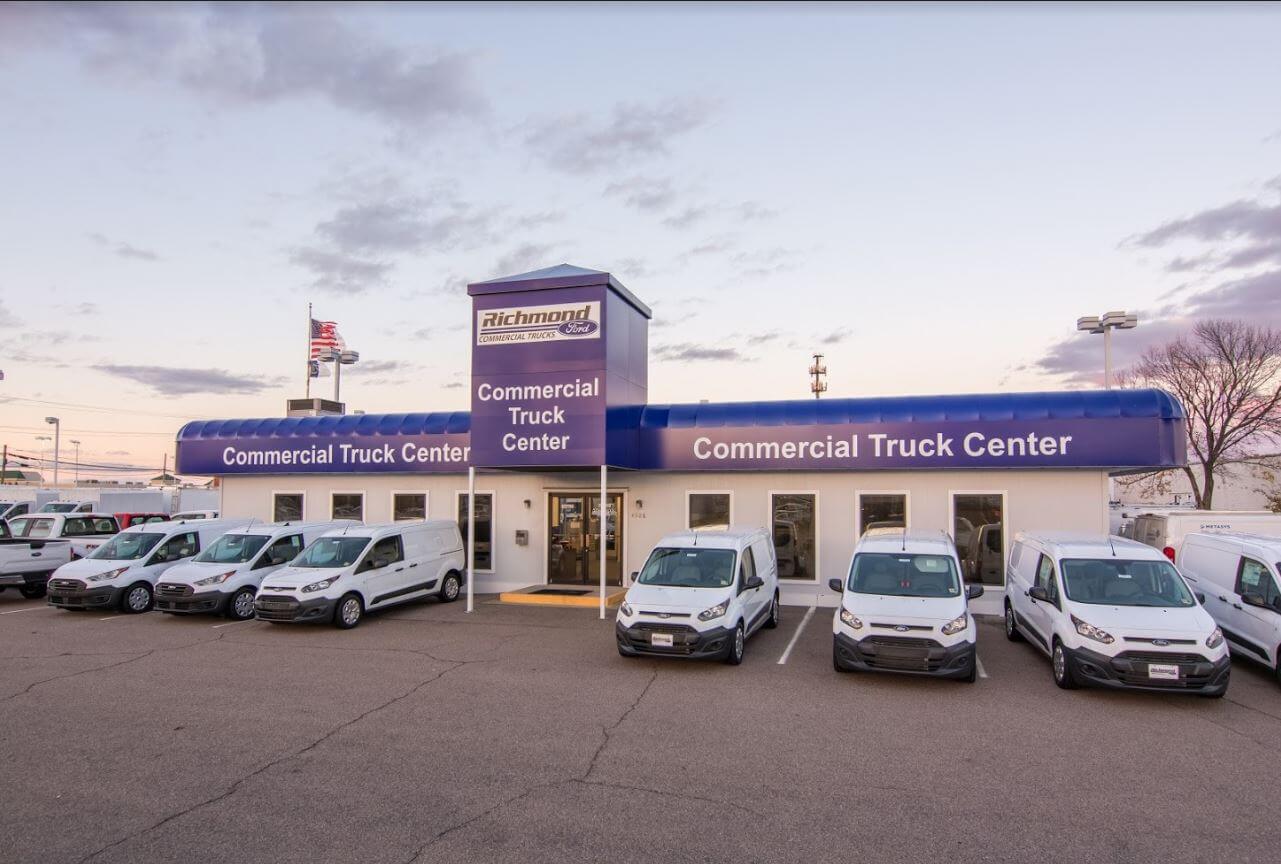 Whether you're trying to transport cargo, load up passengers into a spacious vehicle, or safely get to your destination, a commercial van can be a practical choice. The commercial vans for sale in Richmond, VA, at Richmond Commercial Truck Center have the versatility that businesses need to accomplish their daily tasks.
To make choosing the proper model a simple process, our online inventory provides a list of features and specifications for each available vehicle. With each listing, you'll learn about the vehicle's performance, interior space, standard features, and much more!  
Understanding Commercial Vans
We have a diverse inventory of Ford commercial vans to accommodate all types of drivers and their business needs. With each van, you'll find a different suite of technology, performance systems, safety features, and much more.
By visiting our online inventory, you can learn all about these capable commercial vans. Once you do so, you can determine which models have the features and power you need to take on your day-to-day duties. For instance, certain vans are specially crafted to help store and transport supplies. Other vans are designed to accommodate several passengers in a spacious and cozy environment as they travel from work site to work site.  
Once you're ready to learn more about a certain model, reach out to our accommodating staff. Each team member has spent years in the business and can quickly provide the insight you're looking for. They'll even get you behind the wheel for a test drive of your favorite model.
Servicing Your Commercial Van
Our commercial dealership provides specialized service for commercial vans. Even though every van is built to work hard for years to come, they all require routine care to retain their healthy condition. Luckily, our team of dedicated technicians can handle it all!
Armed with their tools-and expertise-they can perform regular maintenance on your commercial van whenever it requires it. From oil changes and tire replacements to annual inspections, they can effectively complete all types of procedures. If you're interested in equipping your van with a new accessory or part, our technicians can complete the task as well.
When it comes time to book a maintenance appointment, use our online scheduling tool. It's an easy way to lock in a time that fits your busy life.
Leave with a Stellar Financial Plan
No matter if you drive off in a used or new commercial van, you'll need a finance plan to pair it with. Therefore, we provide finance options as versatile as the vans themselves! For instance, your company could start a line of credit with our dealer or you could consider our open-ended leasing program.
To help guide you through these crucial decisions, we have financial advisors that work at our commercial vehicle finance center. They'll address any questions you might have and offer advice if they feel a certain plan better fits what you're looking for.
With our online finance tools, too, you can get a head start from the comfort of home!  
Find the Right Commercial Van in Richmond Virginia
Commercial vans can help you easily complete day-to-day tasks for your business! If you're eager to find the right van for your company, check out our inventory of new and used commercial vans for sale at Richmond Commercial Truck Center. We look forward to working with you.