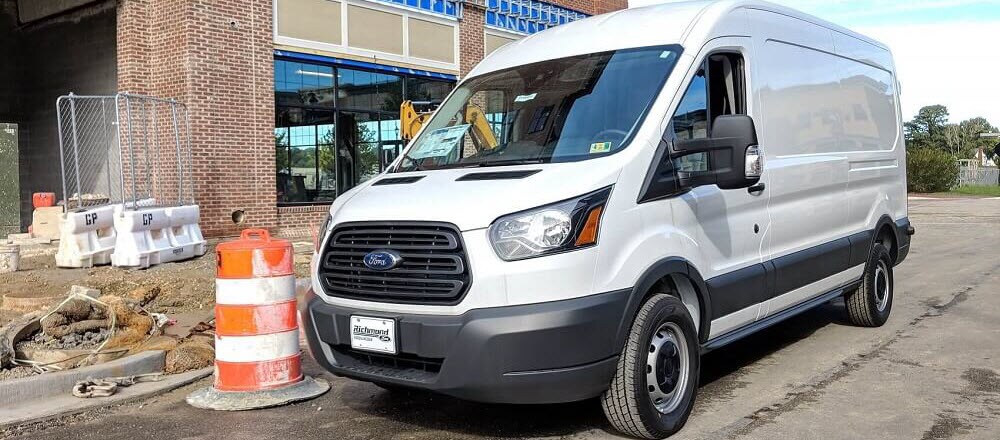 Since every business around Richmond, Mechanicsville, and Ashland is unique, their commercial models should be versatile enough to handle their daily duties. Many companies agree, though, that the 2020 Ford Transit-250 is a practical model to have around. With ample cabin room, a reliable performance, and impressive hauling capabilities, the commercial Ford Transit-250 is a go-to commercial vehicle. If you're unfamiliar with it, our 2020 Ford Transit-250 review will be insightful.
At Richmond Commercial Truck Center, we strive to help improve your day-to-day operations!
2 Reliable, Strong Motors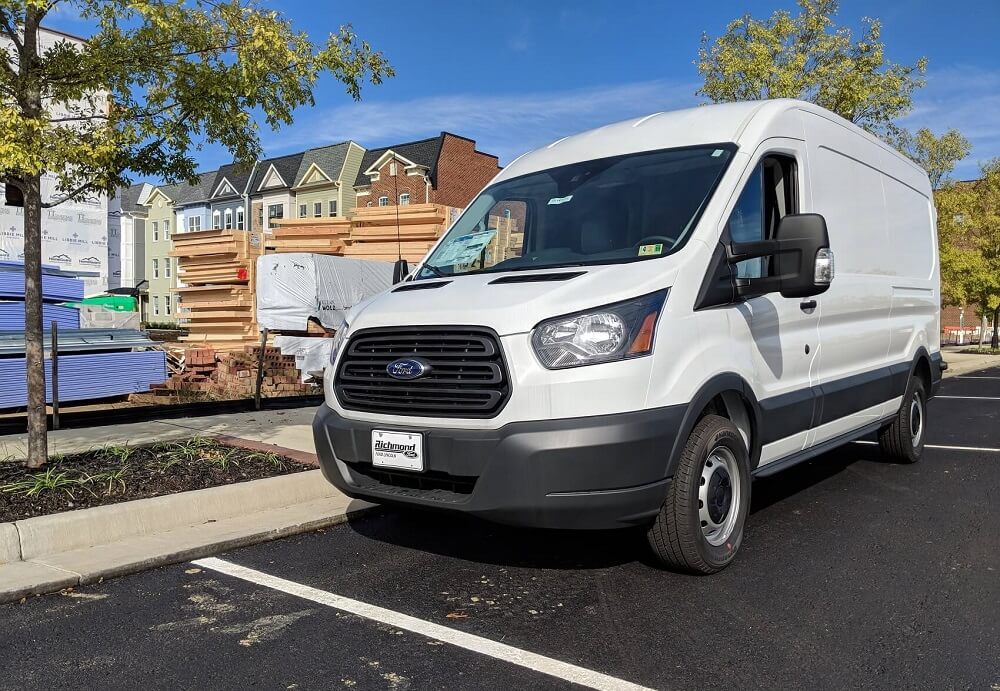 Given the size of the Ford Transit-250, the available motors you can choose from need to be strong but also reliable and long-lasting. The more you use these engines, the more their overall capability will impress you.
The motors are similar in design yet produce unique outputs. The standard engine is a 3.5L V6, which produces 275 horsepower and 262 lb-ft of torque. The alternative 3.5L EcoBoost® V6 generates 310 horsepower and 400 lb-ft of torque.
Both use a 10-speed automatic transmission to ensure that your ride is smooth and reassuring, no matter where you're driving. For stability and support, the van also comes standard with a leaf spring rear suspension, independent MacPherson-strut front suspension, heavy-duty gas shock absorbers, and a stability control system.
Towing and Payload Figures
Whether you're packing up inventory into the cabin or attaching a trailer to the rear to make more room for equipment, the 2020 Ford Transit-250 can get your supplies from one place to another with ease.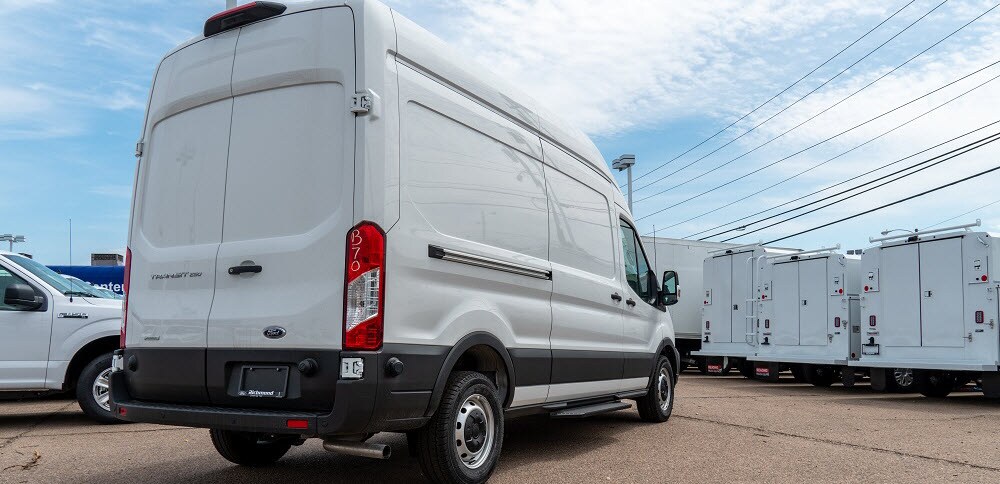 The payload measures in at a maximum of 4,030 pounds, allowing you to haul heavy supplies. As for towing, your numbers will differ slightly depending on the type of drivetrain you have in place. With Rear-Wheel Drive, the Transit-250 can reach a maximum towing capacity of 6,800 pounds when properly configured. If you decide you want All-Wheel Drive for the extra traction that it provides, the number dips slightly but can still achieve a solid maximum towing capacity of 6,600 pounds with the correct equipment!
Manage Your Business on the Move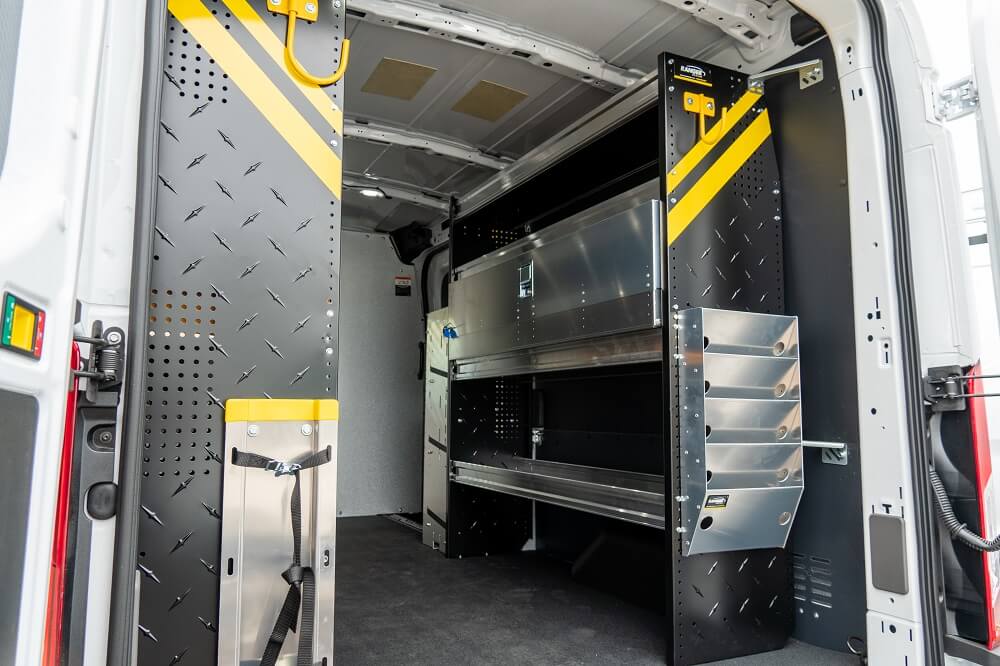 Tracking your business in real time is easier than ever thanks to the intuitive technology that is integrated into your Ford Transit-250. What is this state-of-the-art technology that makes a substantial difference? It's called Ford Telematics™.
What benefits come from this software? A few that really stand out include the ability to monitor fuel consumption, receive vehicle health alerts and service reminders, use GPS tracking to keep up with your inventory while it's on the go, and tracking the performance and efficiency of the driver behind the wheel.
Total Package: The 2020 Ford Transit-250
Upon reviewing the 2020 Ford Transit-250, its intuitive technology and reliable performance stand out from the crowd-and that's just the beginning!
At Richmond Commercial Truck Center, we can further cover all the features of this commercial model for you during a test drive around Richmond, Mechanicsville, and Ashland.