If you're on the hunt for commercial vehicles for sale near Richmond, VA, you can always begin your search at the Richmond Commercial Truck Center. We hold a lot of unique commercial models in stock with capabilities that include towing, hauling, transporting a large number of passengers, and more.
Growing your business is often about finding the right tools to make each day as efficient as possible. If the right commercial vehicle is the kind of tool you're looking for, consider the many options that are housed at our nearby commercial dealership!
About Our Commercial Vehicle Inventory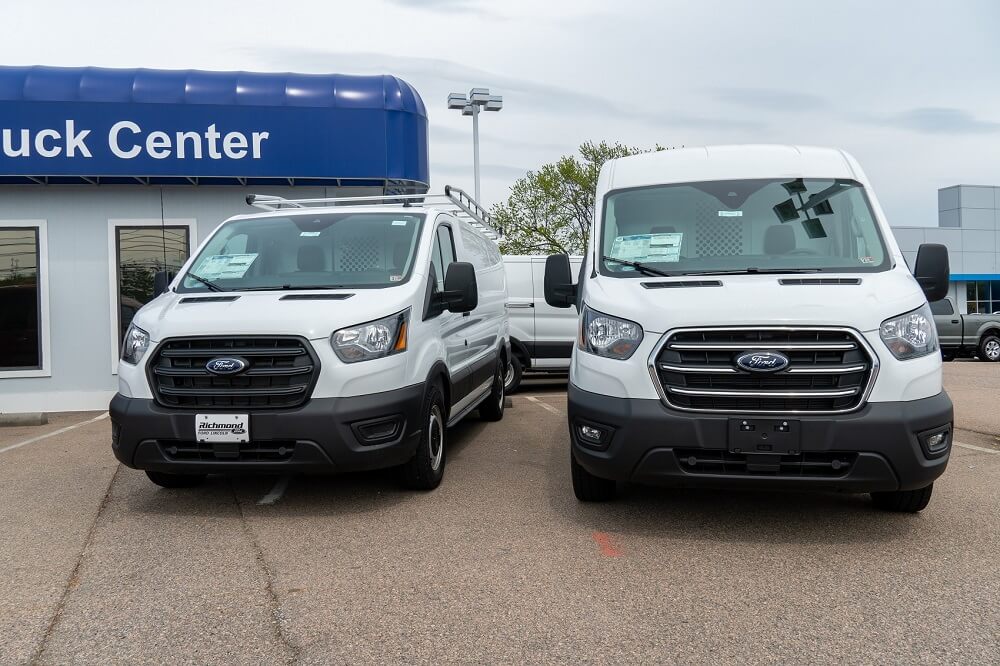 You don't have to visit our dealership in person to gauge the different options in our commercial inventory. We make each model available to browse online, which is an easy and accessible way to start your search.
Alongside the model will be traits that matter most to you. So, horsepower, torque, towing, payload, fuel economy, and other specifications can quickly be browsed through. If you want, you can also compare these key specifications between different commercial vehicles.
Trucks are a large part of our inventory, yet we also have vans that are equally capable of shuttling cargo or people around the local community. Different trim levels, packages, and accessories are also useful if you're hoping to customize the model as much as possible.

If you've spent time sorting through our inventory and want to see a vehicle in person, reach out to our accommodating staff. We'll gladly answer any questions you have before getting you behind the wheel for a jaunt around the nearby town!
Various Financing Options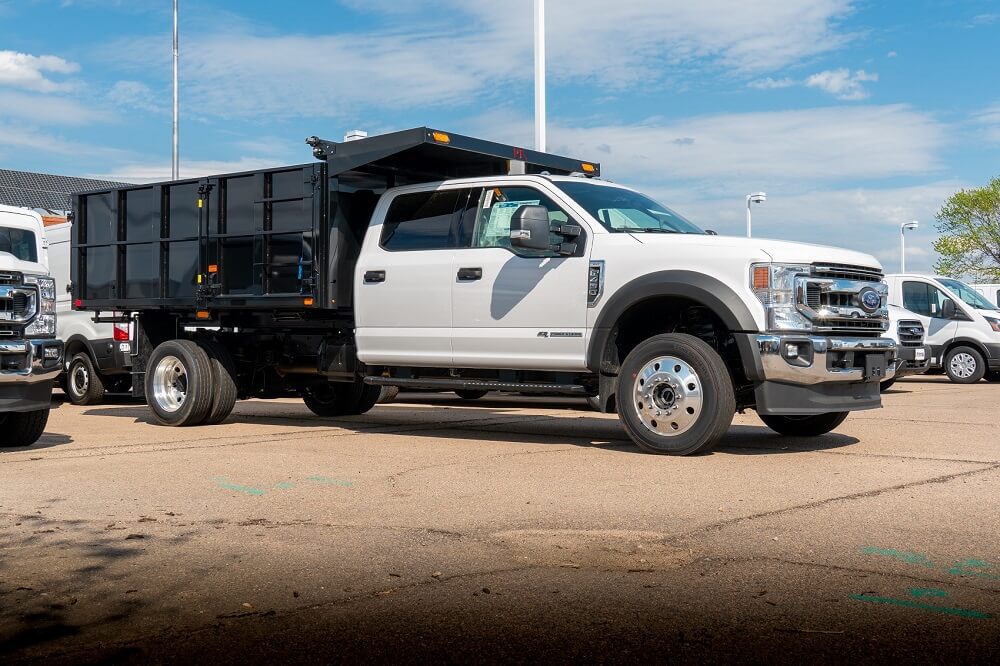 Financing with our commercial vehicle dealership is a versatile process that can easily be customized to your needs. We work with a lot of local companies, so our financial plans reflect the priorities of small and large businesses.
The Ford Commercial Trac Lease Program gives you access to a flexible lease for your commercial vehicle. The lease includes benefits like no mileage limitations, combined billing, no wear and tear charges, and terms that can last anywhere from 12 to 60 months.
Another financing option, the Ford Commercial Line of Credit, is meant to free up your capital so that you can add a useful model to your commercial fleet while still distributing resources to other areas of your business.
Service for Your Commercial Vehicle
The vehicle you drive off our lot, or any commercial model already in your possession, can be serviced at our shop.
We have a team that understands what's required of commercial vehicles. By using our scheduling tool to lock in a date, you can receive the tire rotation, engine tune-up, or oil change that your car requires!
Find a Commercial Vehicle for Sale near Richmond VA
You have plenty of options to consider when coming by our commercial dealership. Begin sorting through the Richmond Commercial Truck Center inventory, and if you have any questions, reach out to our staff!